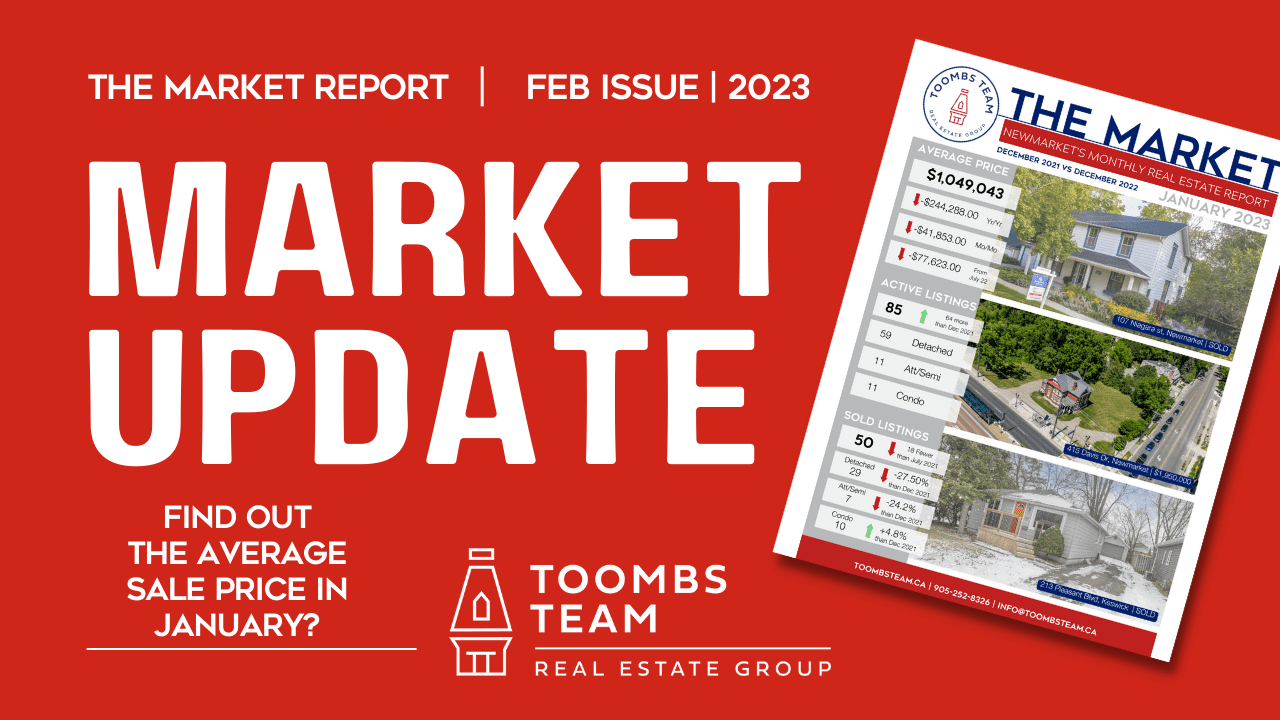 2023 started off fairly slow. Only a handful of sales were reported in the first 2 weeks of January, and the bulk of the sales happened in the second half of the month. This is normal to see as the holiday hangover and travels usually carry over into the first 2 weeks of the year. Surprisingly the 39 total sales reported in January 2023 is the lowest number of January sales we have have on record dating back to 2011.
When you consider how many more housing units that there are in Newmarket now, this figure is very surprising.
This is largely due to the lack of inventory, with only 85 active listings at the beginning of January. The total count increased to 102 by months end. This low inventory offers little options for Buyers to consider, regardless of how serious and motivated they are.
On January 25, The Bank of Canada increased the policy interest rate by 0.25%; however, they indicated that this could be the last hike for a while. The next interest rate announcement is planned for March 8, 2023 and if rates hold, then we will likely see a slight increase in demand and see the home prices level out.
The Most interesting market statistic that came from January is the average & median sales prices. They are at an 8-month high, beating out the average and median prices dating all the way back to June 2022. In February 2022 we saw peak prices, so beware that you will see a lot of doom and gloom reporting and headlines for February 2023, as we expect the average and median prices to be approximately $300k lower than they were a year ago. Keep in mind that pricing has really stabilized since correcting in the early summer months of last year.
We anticipate volume of sales to increase by roughly 10-15% over last year, which will still be low by comparison with other years. This should be an indicator that the housing demand is still strong and home ownership is still a coveted goal for many Canadians.
Get A Copy of The Market Here: CLICK HERE