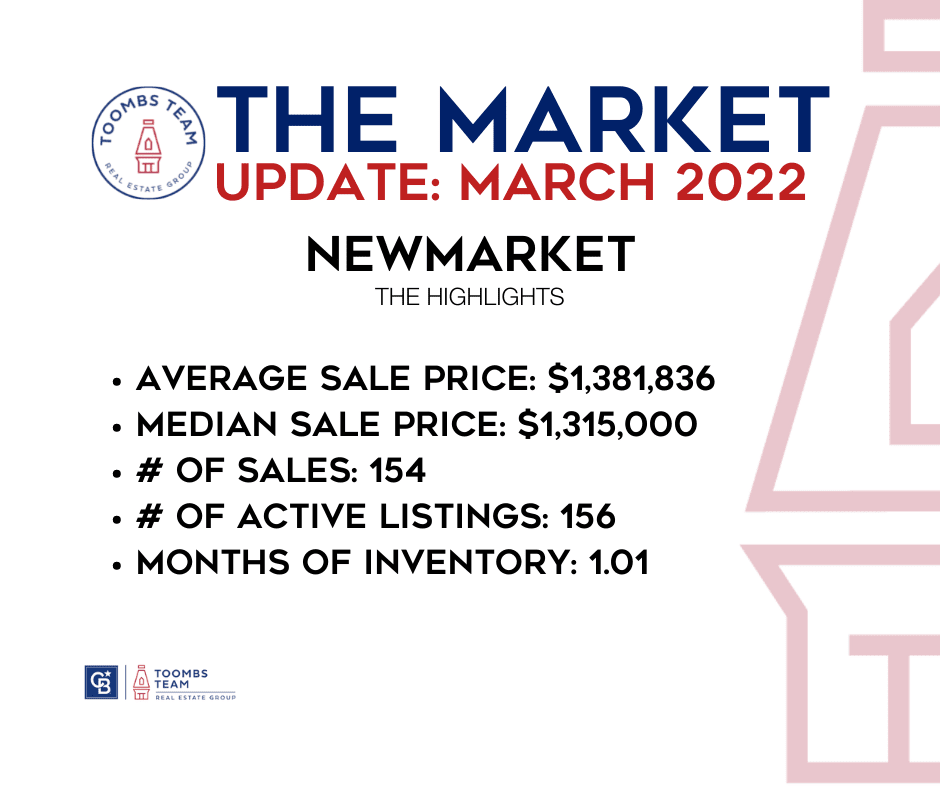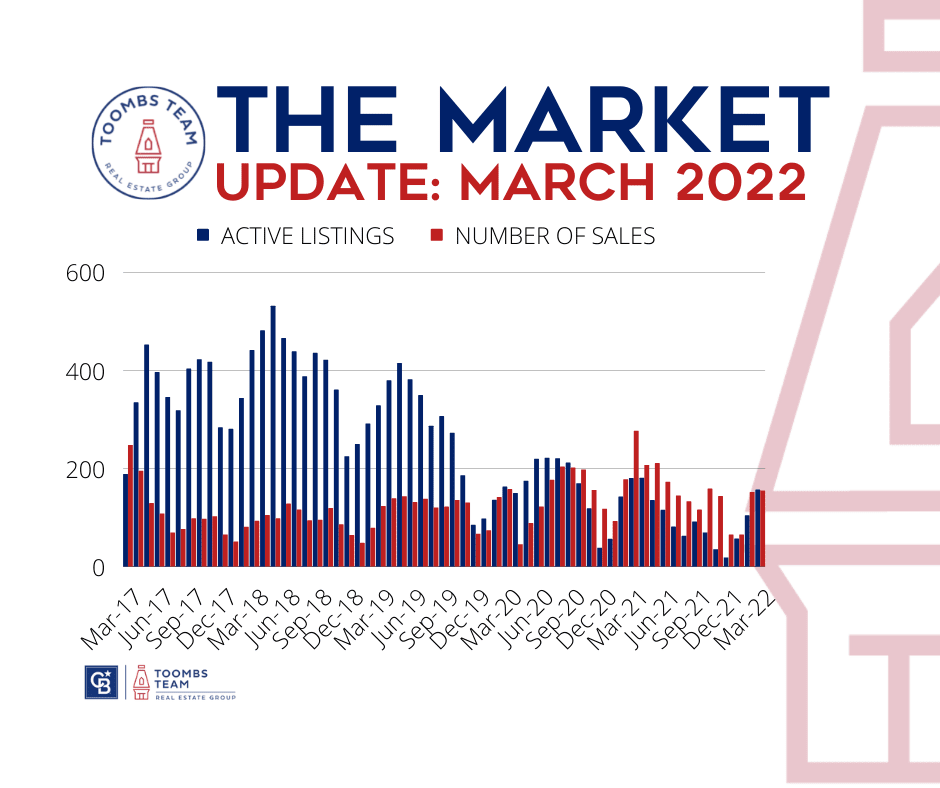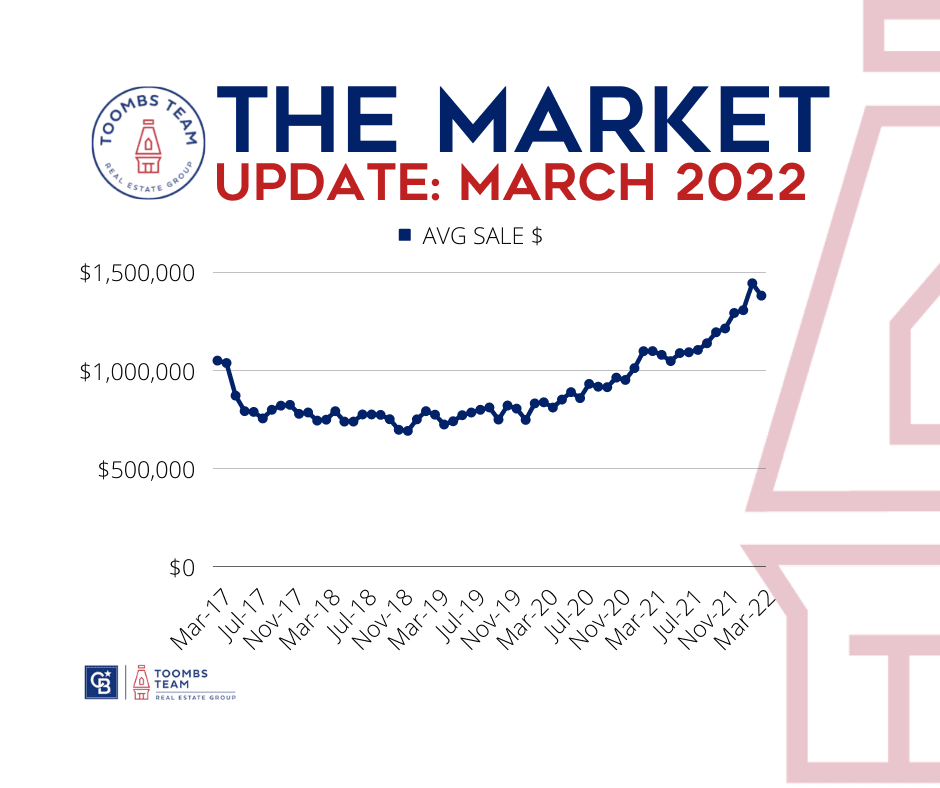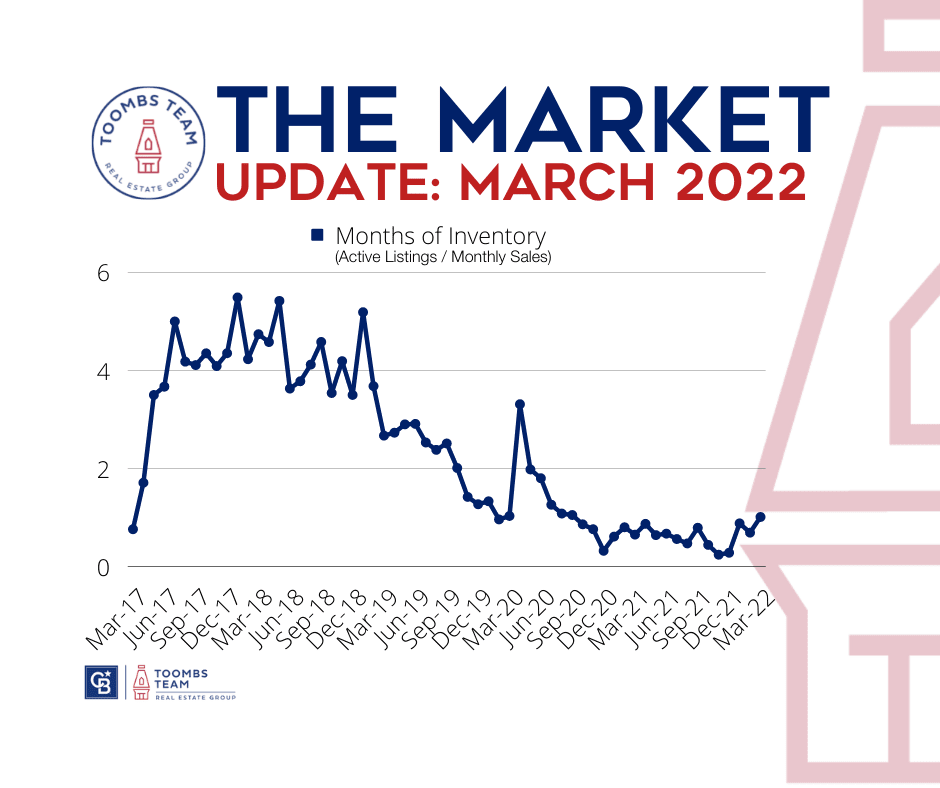 The March 2022 Sales data is in and it's pretty interesting to see.
The Following data is for Newmarket, Ontario Canada for March 2022
Average Sale Price: $1,381,836 (down from Feb 2022: $1,444,858)
Median Sale Price: $1,315,000 (down from Feb 2022: $1,380,000)
Active Listings: 156 (up from 104 at end of February 2022)
Sold Listings/Month: 154 (up from 151 in February 2022, but WAY DOWN from March 2021 when there was 276 sales reported)
The "Pricing Games" are exhausting, and for the most part, Buyers are over it. Sellers were able to put an unrealistically low price on homes in the past 6-8 months because inventory was at an all time low, and have Buyers tripping over each other to set an all-time new record price, as the fear of scarcity meant that the next house would be even more expensive, but now as we see more homes come to the market faster than they are selling, inventory is starting to pick up and the sense of scarcity is fading.
In Newmarket for example, there was 156 active listings at the end of day yesterday (end of March), which is up from 104 at the end of February. This is still not enough to see a "market crash", but we can certainly expect that homes with little features/benefits to sit on the market longer if they are not priced properly, or whose Seller's have unrealistic expectation for a sale.
Just for some historical reference, past inventory counts for march look like this:
2017: 188 (Prices dropped 30% in April 2017)
2018 was the worst year for volume of Sales in Newmarket since 2001 (as far back as my collection of stats goes anyways), at which time we had nearly 3x the listings we have now. Unless we see inventory get over 300 active listings I do not see any major corrections coming, but I do predict that we will see inventory rise over 200 by the end of April 2022, and prices will likely retract to the levels of Late-Summer/Fall 2021 where the average price of a home was around $1.1m. March 2022 Average price was $1,381,836 (down from Feb's average of $1,444,858).
Buyers: Have your deposit funds liquid, and have a good understanding of what you want, and where you want it. You may have an opportunity to buy something for about $100k less than you would have had to pay in the inflated times of Jan/Feb, but don't expect the sky to fall... Real Estate is a long term investment for you and your family. Don't think of it like a piggy bank! It gives you security of having a place to call home. Ask any one renting how comfortable they feel right now about their landlord wanting to sell.
Sellers: Sale prices in January/February/March might have spurred you to list your home, but please be aware that the current market conditions are not the same as they were then. Your house could be WAY NICER than the one that sold down the street for a record price, but Buyers had little options back then and felt forced to pay a record price. Making sure your home is presenting to its best is going to be of the utmost importance. Working with a team/agent that incorporates staging into the process will be worth every penny as you are going to need to make sure your home stands out for the right reasons, and not just because it's the only house available. Strategy matters and you don't want to just "wing-it"
We are coming into a very important part of the market when a lot of these "RECORD SALE" sales are expected to close. Well, I worry we might see a similar situation to what we saw in 2017 when the market corrected by 30% in 3 months, that some of these sales did not close as the Buyers cannot get the financing they need to close. This is because the banks wanted appraisals done shortly before closing, rather than when the sale happened. This is because the banks wants to make sure they are not lending you $1 for something that is worth $0.70.
If this happens to even 10% of the sales, we could see an additional 15-25 homes come back on the market to compete with the new listings... Then the downward spiral begins...
Don't treat housing as a piggy bank... it screws up the market for people who genuinely want to own the homes that they live in.