Central Newmarket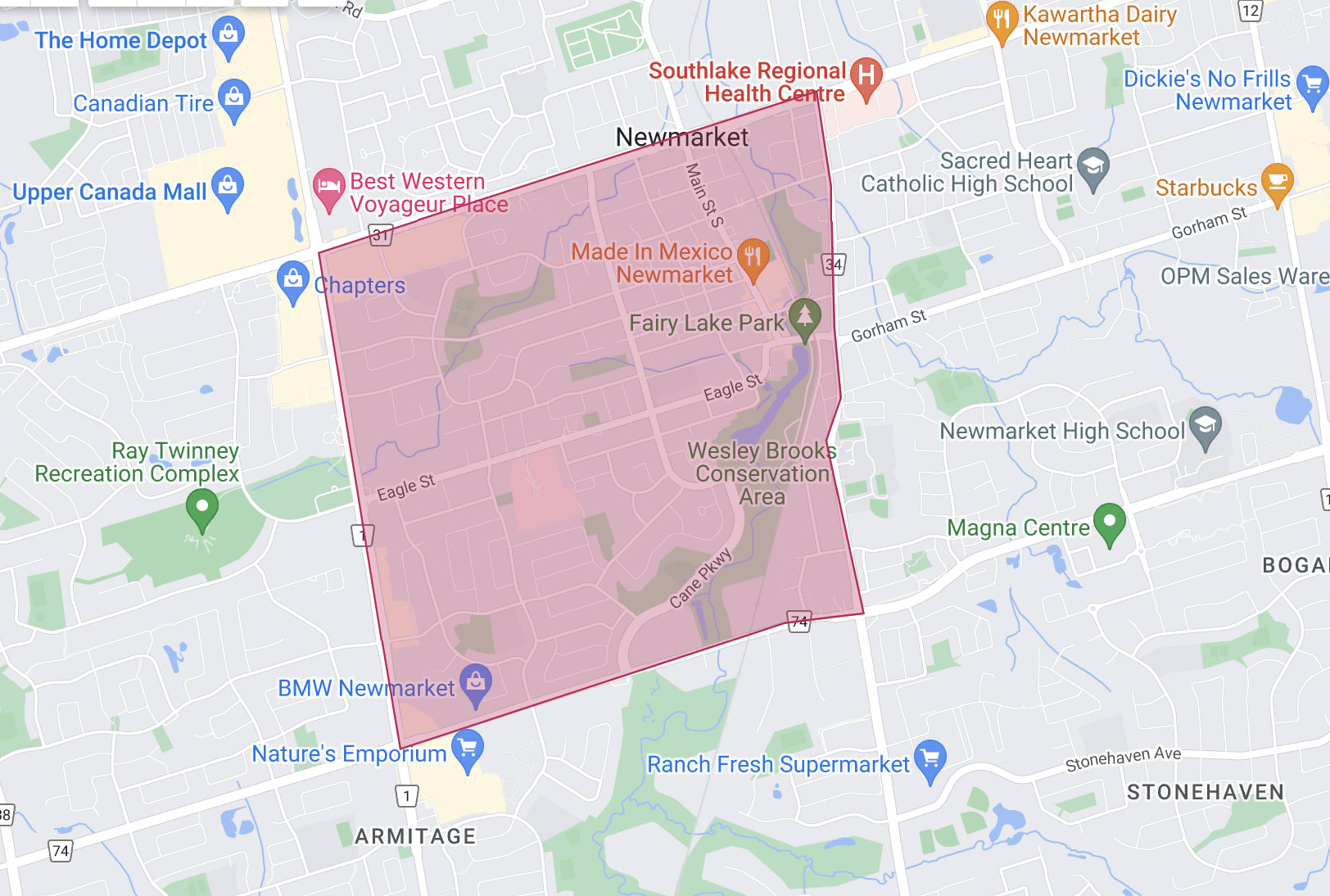 it's a very highly coveted community to live in as it's close to so many amenities. Namely our very trendy Main Street, which is home to some of Newmarket's most beloved family owned restaurants and boutique shops and cafes.
Central Newmarket is essentially made up of 2 distinct areas:
Old Newmarket
Quaker Hill
Old Newmarket is the area the was first settled as a town, where some homes date back to 1860's, that has beautiful treelined streets with 100+ year old trees and stunning century homes with large front porches. This area have a real village vibe to it, which becomes apparent when visiting the extremely popular Historic Main Street, which has gone through it's own renaissance over the past decade+ with beloved Riverwalk Commons area and the abundance of popular restaurants and shops for guests to visit. The neighbourhood has a life like no other areas in Newmarket, which becomes obvious from just taking a stroll down some of the streets.
Old Newmarket has recently become a very popular area for infill development, whether it be new single-family homes replacing older homes, or townhomes replacing a block of homes or large lots.
Quaker Hill is south of Andrew Street / Don Mor Dr, and was built between 1967 - 1977, with homes ranging in size from 1,200sqft - 2,000sqft on mature lots. The area consists of 4 different types of homes (Bungalows, back-splits, side-splits & 2-storey homes) and has become a highly desirable place for young families to call home as it has great access to parks & Tom Taylor Trail is just a short stroll to Main Street.